Dear Mom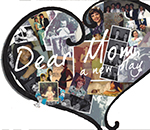 A play which is inspired by real letters to mothers from their daughters.
Every woman has stories to tell about her mother. A woman's relationship with her mother models the way she connects to the world and is a fundamental force in the way she is formed. Whether the relationship is filled with gratitude, guilt, anger, longing, blame, forgiveness – so much between daughter and mother is left unsaid.
"The play, based on actual letter written by daughters to their mothers, has been several years in the making. During that time, the authors reached out to a wide network of women, asking them to submit letters. The women who responded were aged 18 to 88. According to the authors, their letters were "poignant, hostile, angry and wistful." All this is recorded in their book, Dear Mom, It's about Time I Told You, and reflected in this very moving and insightful play, .. Dear Mom is not for women only. It's for anyone who has ever had a mother, knows a mother, or is or will be a mother"
Paulanne Simmons, New York Theatre Wire
"I was deeply moved... It was terrific."
(Michael Cavacini, Philadelphai Arts and Culture Blog)
Parenting 101: A Musical Guide to Raising Parents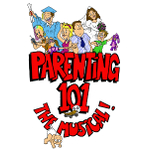 A hilarious, loving and screamingly funny look at the joyous and crazy ride of raising your kids all the way from videotaping their arrival to sending them out into the world. There's a song for every milestone of Parenting from labor pains to sleep deprivation, potty training to puberty, first dates to college, and finally, marriage and kids of their own.
Joyous! For a parent, watching the frisky revue called 'Parenting, the Musical', is like looking in a mirror and bursting out laughing! IT will grab you where you're living (if you have kids at home) or where you've lived (if your nest is empty)."
(The Philadelphia Inquirer)
Makes you want to rush out and tell friends not to miss it!"
(The Philadelphia Bulletin)
So outrageous and bold... the audience was doubling over in laughter!"
(The Philadelphia City Paper)
Hilarious! Whether you are a parent, a grandparent, or just remember being a child, you're in for a joyful evening!"
Vermont Times)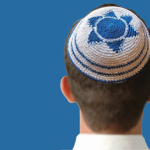 Winner of MITF Producers Award
Chosen to open the TRU reading series for new plays in 2009. It was produced at the Midtown International Theater Festival in NYC in 2010, where it sold out all its performances and received the Producers Award. It ran subsequently at Brooklyn's famed Knitting Factory.
Additional productions have been at the University of Maryland, in Toronto, greater Washington, DC and in Jerusalem, where the show was extended by popular demand. In each of its productions, it has garnered critical praise.
Hilarious, tightly-written, clever"
(DC Theatre Scene)
The script cannot be praised enough. It has enough running gags... to keep the audience feeling like it's in on the joke, while still showing a world that not all audience members might be a part of. It never alienates its audience, but it also doesn't sugarcoat anything."
(Examiner)
Amy Holson-Schwartz skillfully captured all of the facets of a self-aware group of young Jews. Her award-winning script left the audience laughing and groaning as some things hit close to home and also quietly pensive as they recalled some of the more tragic events in jewish history."
(MD Theatre Guide)
It has the ease and grace of a Neil Simon comedy, but with a modern bite. The dialogue oozes dry wit."
(Brooklyn Sourpuss)